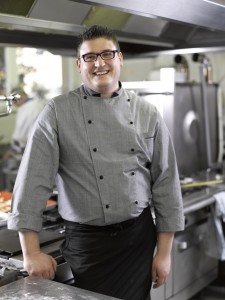 A horizontal meat combined with our wines. Thursday, November 29 at Locanda Le Muse Chef Davide Piva (pictured) will play on cooking, cuts, different processes, backgrounds and breeds of beef Longino & Cardenal. Our wines will accompany the dishes. And the opportunity to learn about the hospitality and cuisine at Locanda Le Muse, restaurant and hotel in San Bonifacio, run by generations of the family Cederle, represented today by Emanuele and Carla. Meticulous attention in the research and processing of raw materials are the cornerstones around which the kitchen is currently in the hands of David Piva.
This is the evening's menu: Fillet riding reserve: Carpaccio of fillet heart with Maldon salt and particle Pianogrillo 34, tartare head and tail. The meats: Vacum beef, Bresaola Kaiserin Grilled: sirloin Choise U.S. Beef, sirloin of beef stew Cow vieja luxury cheek of beef with Merlot Frà the orchards DOC 2010 Alicante nougat and chocolate second Longinus The start is scheduled for 20:30 . The participation fee is 50 €.
For information and reservations phone 045 7660063, info@locandalemuse.it.